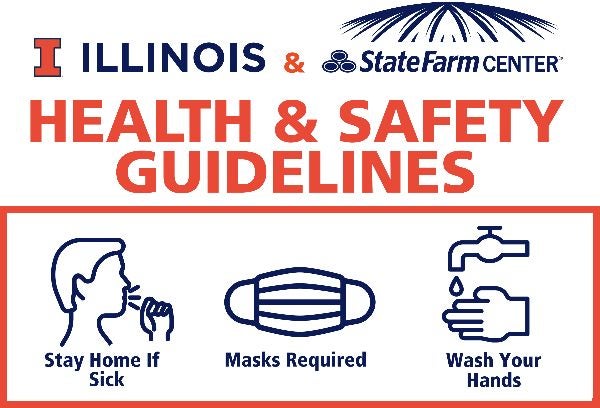 State Farm Center and the University of Illinois are committed to ensuring the safety and well-being of all patrons and staff at our venue. We will continue to follow all applicable guidelines handed down by state, local, and university health officials. We are also committed to enhanced cleaning and sanitation measures to keep you safe.
This page will be updated to reflect future developments in the guidelines being adhered to at our venue.
Current guidelines require all patrons and staff, regardless of vaccination status, to wear a mask or face covering inside State Farm Center.